HTML>
Lobby Cards and Movie Posters
These are the real deal, no fakes, repops, etc


Mr.Rock and Roll 5 Lobby Cards 1957 $400.00 sold as a set only

Alan Freed is Mr. Rock and Roll as he sets out to prove that RnR doesn't cause juvenile delinquency.
Chuck Berry, Little Richard, Frankie Lymon and The Teenagers, The Moonglows, Lavern Baker, Teddy Randazzo, Clyde McPhatter, Book Benton.
Many others. Classic 1950s rock and roll.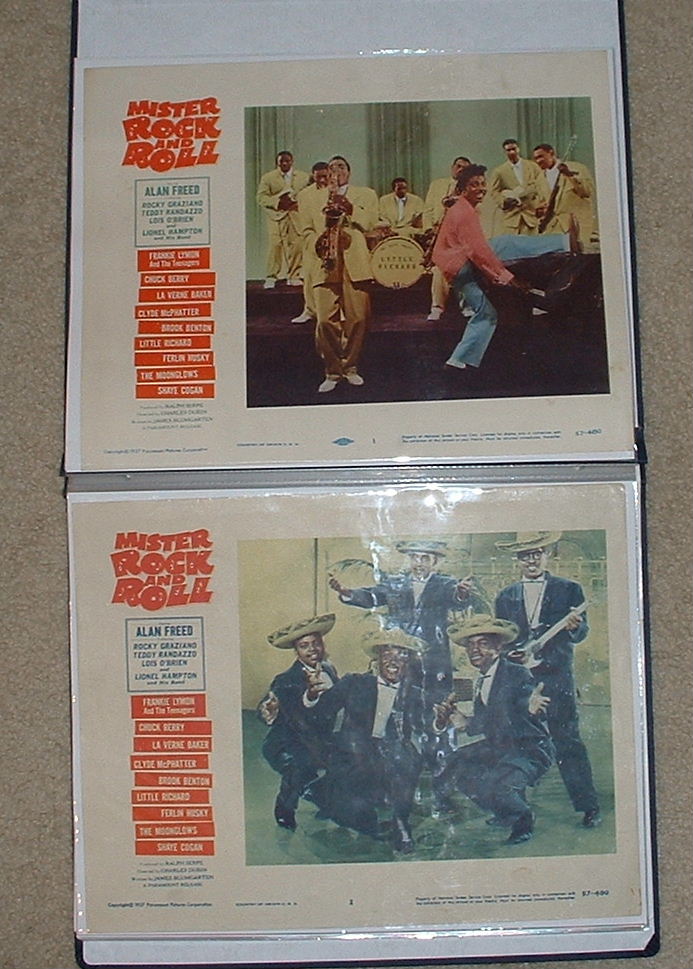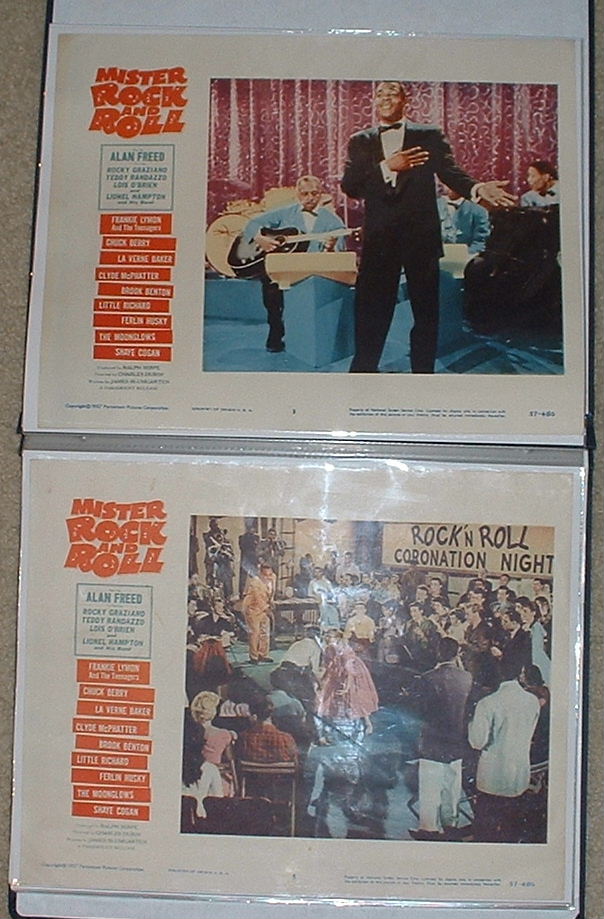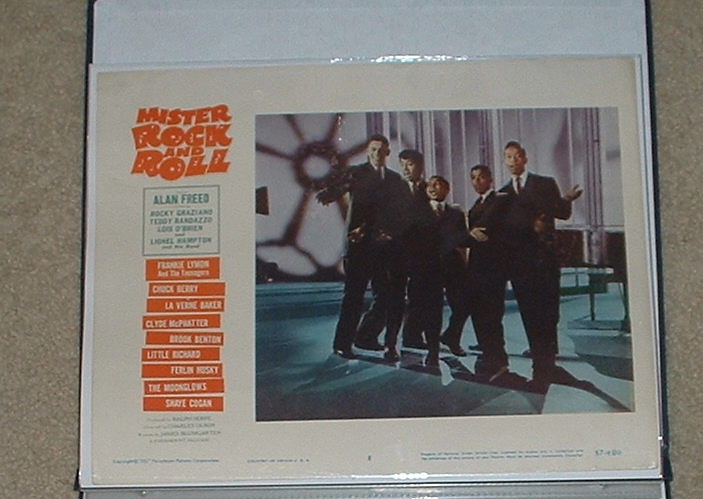 RETURN TO MAGAZINE PAGE