Lobby Cards and Movie Posters
These are the real deal, no fakes, repops, etc


Green helmet 1961 6 Lobby Cards $125.00 sold as a set only


MGM Production from England that starred Bill Travers and Ed Begley.
A story that centers around a crusty old American tire manufacturer, Bartell (Begley). Just Bartell, no first name.
Bartell wants to improve product sales by equipping a champion racing sports car with his company's "second class" skins.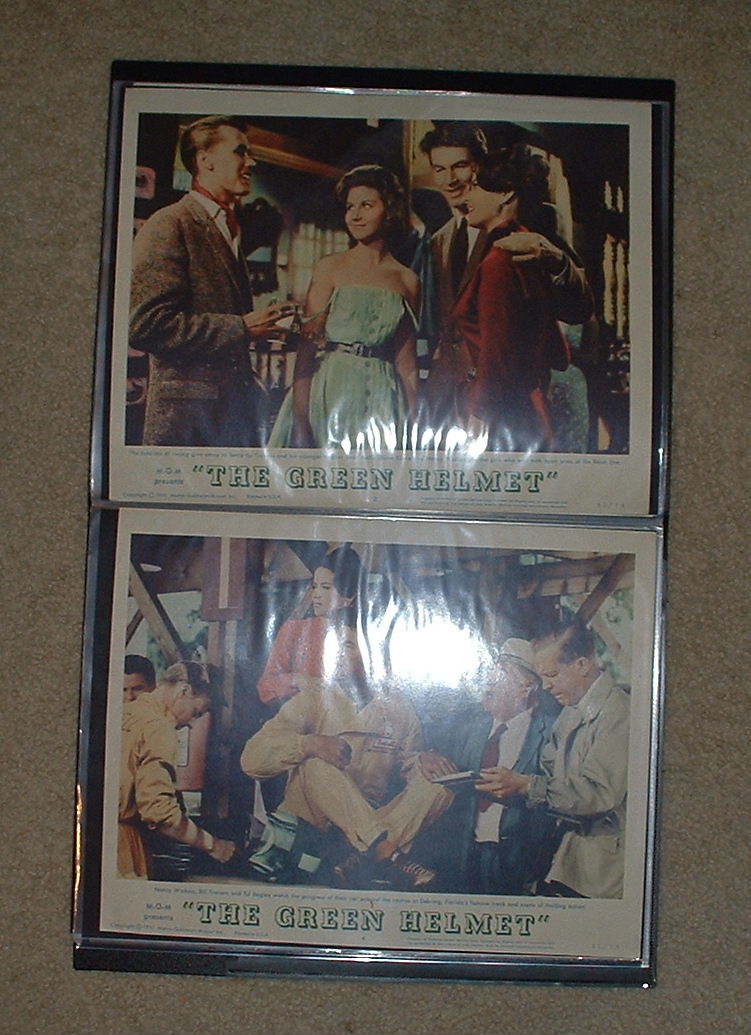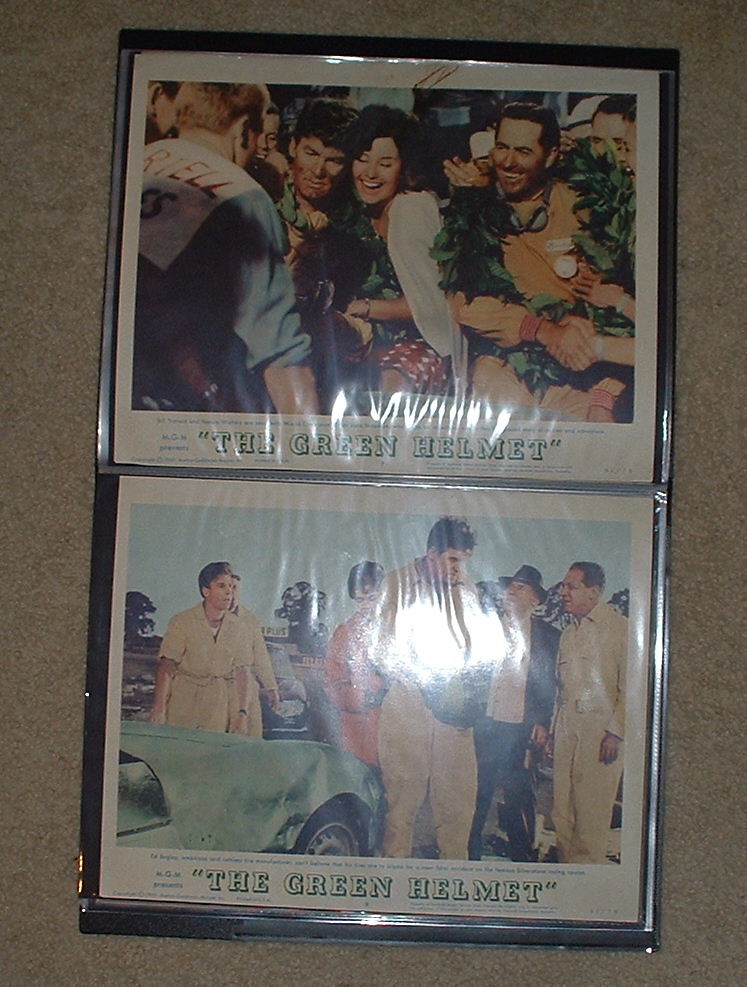 RETURN TO MAGAZINE PAGE